The Real Cost of Timber Decking vs Composite Timber Decking by Futurewood
If you are looking to update your backyard or patio, you might want to know the real cost of timber decking vs composite timber decking. These two materials are the most popular options for home improvement projects and can be used for both decking and fencing.
Timber
Timber is sourced from hardwood timber species that can be found in rainforests. For example, the Merbau timber comes from the tropical Kwila tree that thrives in locations like the Indo-Pacific Islands and Queensland. This type of timber is dense and durable plus it can withstand salt water and harsh weather along with proper maintenance.
Composite Timber
Composite timber, on the other hand, looks just like real wood yet it is made from a mix of composite substances, including cellulose fibre (e.g. rice husks, softwood and hardwood sawdust, bamboo) and recycled plastic. This solid timber substitute is ecologically sustainable and offers a multitude of other benefits, such as being oil and rot-free and cost-effective.
Composite Timber Decking Options
There are several options for composite decking to suit different needs or requirements for your home. Here are a few products you can check out:
1. CleverDeck® Xtreme
Effectively maintenance-free, the CleverDeck® Xtreme is wrapped fully in a tough protective shell material. It is virtually waterproof and is resistant to scratches, fading, and abrasions. This composite deck product comes in 7 colours and 2 sizes: 138mm or 185mm.
2. CleverDeck® Original
The low-maintenance CleverDeck® Original has a more realistic timber look as it has a coarse sanded surface (custom woodgrain finish is also available). With exposed cellulose fibres, it is able to offer a high level of slip resistance. This deck item is available in 138mm size and 5 colours.
3. Futurewood® Custom Made Composite Decking
If the space for your deck is not your usual square or rectangle, the custom made composite timber decking is the best option for you.
Futurewood offers multiple board profiles in various sizes as well as an extensive range of finishes and colour variations.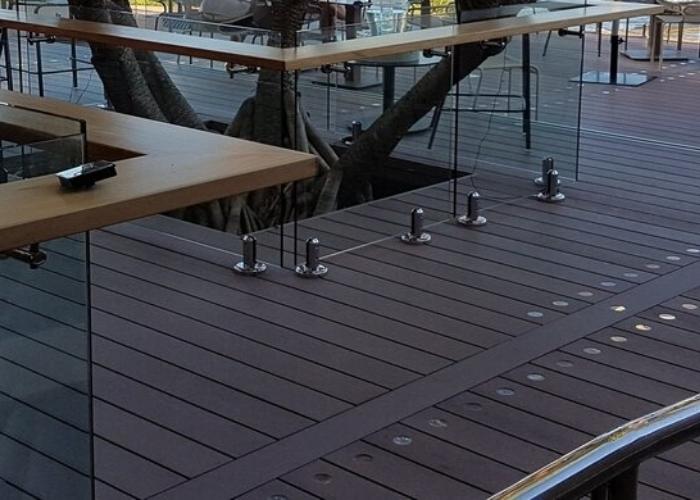 Cost Considerations
You might be surprised but the cost of your decking does not end with your purchase of the material. There are other things you need to consider when finding out the real cost of timber decking vs composite timber decking.
1. Initial Price
This is the first and most common thing you need to consider, how much is a plank or a piece of timber or composite timber decking?
a. Product Cost
The price of wood changes, according to Statista.com the price of lumber has fluctuated in the past 5 years seeing value fall by 75% and seeing increases as high as 300%. Timber is dependent on its main source, which is usually rainforests. Composite timber is not reliant on this so it has more stable pricing, you might be able to get them at a lower value than regular wood during clearances.
b. Customisation
Don't forget that there may be added costs depending on your customisation needs. For example, timber wood does not have a uniform design and you will need paints and stains to achieve a certain look.
2. Installation
Whether you'll be DIYing or hiring a crew, there are some added costs that you need to consider when installing your deck. You are going to need tools to make sure the materials will fit your project perfectly.
a. Accessories
To save you some time on installation as well as labour costs, there are fixing accessories designed specifically for composite timber, like joist protection tape and deck clips.
b. Product Size
The materials for your deck usually come in a standard size. You should definitely take into account possible wastage due to material excesses.
3. Maintenance
This is where most homeowners fail to see the real cost of timber—maintenance. Real wood timber may sometimes come out cheaper than composite timber but here are the important factors you need to see:
a. Cleaning
Both materials will definitely need cleaning (semi-annual is recommended) but composite products are not as hard to do.
b. Sanding
Since composite decking will never get splinters or get scratches, there's really no need for sanding whereas timber will need one every few years.
c. Sealing
Composite timber has very high UV resistance and will never rot or get insects, so there's no need for sealing either. Depending on the timber species used, sealing is a must for timber decks every 2-5 years. This is also to prevent warping or bowing on real wood.
d. Staining or Painting
You never have to stain or paint a composite timber deck, it will look the same no matter how long it is under the sun. For decks made out of hardwood, re-staining and re-painting will depend on the stain and paint products used on them. There are some stains and paints that fade faster depending on the weather.
4. Warranty
The warranty of the product you will use on your deck will depend on the manufacturer but most of the time, composites have a longer warranty (usually by a decade) as compared to wooden decks. The CleverDeck® Xtreme even includes labour cost coverage for the first 3 years of its warranty.
5. Lifespan
The average lifespan of a composite is up to 50 years whereas wooden deckings are only around 10 to 30 years.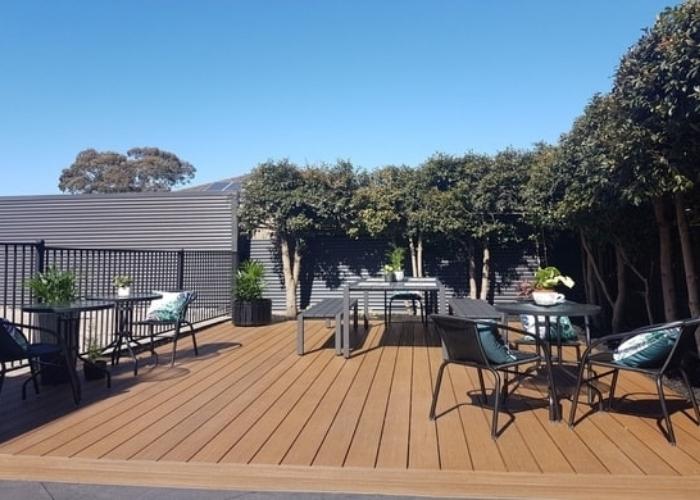 Environmental Impact of Composite Timber
Composite products have evolved throughout the years. It has improved its performance and aesthetics but more importantly, this eco-friendly option has helped in the green movement. The cost of timber is not just about the money but also the state of the earth.
Final Thoughts
Composite decking is a long-term investment, if you need some help doing the math, you can make use of a decking calculator. Again, when figuring out the price of your deck, don't just think of the initial payment, you also need to consider installation fees as well as maintenance costs. For more information about Timber Decking vs Composite Timber Decking, visit www.futurewood.com.au.