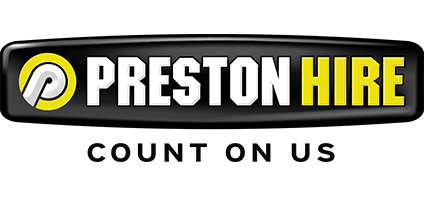 Company Profile
Preston Hire is a leading provider of specialist equipment hire to the Australian infrastructure & construction industry, with 50 years' experience in the industry, plus a reputation for the excellence of our equipment, support, and services.

SUPERCRANE
Preston Hire's crane fleet includes the largest mini crawler crane fleet in Australia and ranging in capacity from 1.7t to 6.0t . Preston Hire also specialise in hydraulic crawler cranes ranging in capacity from 3.0t > 70t. Our extensive SuperCrane™ fleet comprises of leading brands such as Liebherr, Sennebogen, Maeda, and Kato.

SUPERDECK
Designed to simplify the handling of materials, particularly on multi-storey construction sites, this revolutionary Preston Hire innovation offers a 'drawer-like' loading platform system which has dramatically increased safety and reduced crane operation time for customers around the world.

SUPERELEVATE
A wide range of Scissor Lifts and Elevated Work Platforms with a variety of vertical working heights and outreach. Perfect match for your work type and context, enabling traversing at heights and tackling undulating or rough terrain with safety and ease with versatility.

SUPERPROPPING
Preston Hire offers a wide range of intelligent propping hire solutions for those working in the building & construction industry. Our extensive range of adjustable props are available for hire across Australia. Preston Hire ensures we can always deliver quality product and service for all your propping needs.
Preston Hire
1800 440 550
Unit 8, 9-11 South St, Rydalmere NSW 2116
* If you would like to update the text on your profile page, please contact Spec-Net.