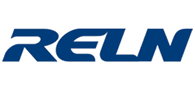 Company Profile
Reln is a multi-award winning and quality-endorsed Australian company, known for designing and producing innovative quality plastic products for the Australian and international markets.

Widely acclaimed in both industry and environmental forums, Reln manufactures its own lines of domestic and industrial products with applications as diverse as surface water drainage, plumbing, agriculture, aquaculture and gardening. Reln also provides design and product management for leading manufacturers in the packaging, automotive, medical, electronic goods and consumer industries.

Reln is at the vanguard of the development of large injection mouldings in Australia. Our large modern plant in southwestern Sydney houses state-of-the-art injection-moulding machinery complimented with other technologies including extrusion, rotational moulding, painting and other product decoration techniques. Reln is capable of manufacturing mouldings ranging from 10 grams to 120 kilograms according to any customer requirements.

Reln Plastics Pty Ltd
02 9605 9999
14 Williamson Road, Ingleburn, NSW, 2565
* If you would like to update the text on your profile page, please contact Spec-Net.