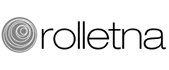 Company Profile
Rolletna's promise to our clients is simple, we are at the forefront of our industry in delivering stylish, contemporary and elegance in window treatments for both internal and external application. Design and architectural elegance has become the forefront of Rolletna Window Furnishings. We are constantly evolving and creating new product lines to reflect the international changing trends. We source the latest materials and fabrics from Australia and Europe to create a seamlessly innovative and modern solution for our clients.

Rolletna has been operating since 2003, and our showroom and factory have recently moved from 601 Botany Road, Rosebery to 28 Bridge St, Pymble. This move occurred on 31 October 2013. We also have a showroom now at 593 Botany Rd, Rosebery in the Andrew's Design Centre between Go Electrical and Choices Flooring.

We are a family run business where people, perfection and quality are the most important thing to Owners Jamie, Grant and Fiona. We are unique because we provide Australian designed and manufactured blind solutions that are custom styled and built in our Pymble factory that is attached to the showroom.

Rolletna Pty Ltd
1300 448 602
48 Hotham Parade, Artarmon NSW 2064
* If you would like to update the text on your profile page, please contact Spec-Net.