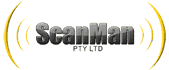 Company Profile
ScanMan's aim is to lead the way in Australia for concrete scanning, GPR, 3d mapping, utility & services location in safety & service.

We access the latest technology and a wide range of equipment to fit the job. We are innovative, professional and are capable of adapting to your projects unique requirements.

ScanMan Pty Ltd was formed with a view to provide enhanced & essential safety services for the construction industry.

Safety being our #1 aim, all ScanMan technicians use personal protective equipment throughout scanning operations whilst complying to a full EH&S safety plan as required.

Our operations base is on the Sunshine Coast, of Australia. We have daily services in the Brisbane/Gold Coast regions and regularly service clients in Perth, Melbourne and Sydney.

We work overseas as close as New Zealand and have clients as far away as Brazil and Peru. Our aim is to be flexible, accommodating the needs of our clients whilst offering the safest location services that we can provide.

ScanMan Pty Ltd
0420 307 226
249 Towen Mountain Road, Towen Mountain, QLD, 4560
* If you would like to update the text on your profile page, please contact Spec-Net.