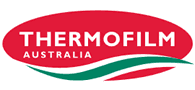 Company Profile
With more than 25 years manufacturing innovative, stylish and energy efficient products, Thermofilm Australia supplies to residential, commercial and institutional markets both in Australia and around the world. Products within the Thermofilm range include the award winning HEATSTRIP® electric heaters, Bliss™ indoor and outdoor series, Envirotouch™ energy saving switches, controllers and many more.

Recently, Thermofilm was awarded the 'Manufacturer of the Year' by the Victorian Government Manufacturing Hall of Fame. Similarly, the HEATSTRIP® electric heaters were awarded the coveted Australian Business Awards for 'Product Value'.

Thermofilm will continue to maintain its position as a market leader in heating products, by listening to its customers, and focusing on continuous improvement and innovative product development.

Products include the award winning Heatstrip outdoor heaters, convective and radiant panel indoor heaters, Ozflame fireplaces and much more.

In 2013, Heatstrip Classic was awarded the coveted Australian Business Award for Product Value.

Thermofilm was established in 1988 to produce heating products utilizing a thin film carbon based heating element, hence the name Thermofilm.
Thermofilm Aust P/L
03 9562 3455
17 Johnston Court, Dandenong South, VIC, 3175
* If you would like to update the text on your profile page, please contact Spec-Net.