Axolotl Ozone Lucid custom glass balustrades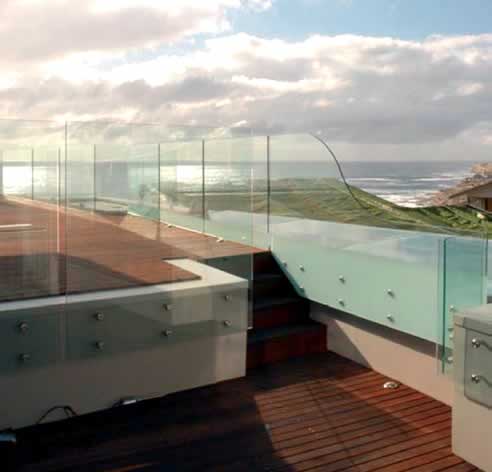 Axolotl Ozone 'Lucid' glass balustrades feature the latest fixing methods, including cast aluminium channels, 316 grade stainless spigot fixings and custom design fixings to suit particular applications.
The glass balustrading pictured above, was for a residential project in Coogee.
The client also matched the Lucid glass with a Lucid awning, shower screens and skylight. He then utilised 'Formed' glass for privacy balustrading and water features, 'Aura' as an artwork, 'Veil' as a gate. The effect was completed with an Axolotl Metal door.
The final results is a stunning visual testimony to the creative possibilities and technical competence of the Axolotl Group.