Laser cut bronze screens by Axolotl Group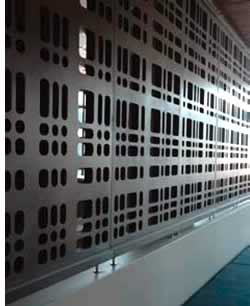 Laser cut from 50mm thick laminated MDF, these gorgeous screens were bonded with Axolotl's new Treasury Bronze Light texture.
The visual impact doesn't suggest the cost savings realised from producing the screen in Axolotl Metal rather than solid bronze. In fact, the only way to distinguish the screen from solid metal is its lightness and ease of installation - just another reason to consider metal bonding as a superior alternative to cast metal.