Rockpave design surfacing by MPS Paving Systems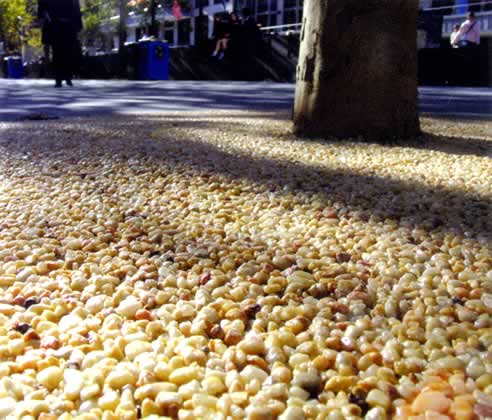 Rockpave Design Surfacing™ is a smart range of floor and pavement systems inspired by the warmth and beauty of natural stone and vibrant colour's of recycled glass.
The comprehensive range of decorative stones and tumbled glass available in a variety of sizes and colour's offer a stunning alternative to traditional surfacing mediums. Customised designs and glass highlights can also be incorporated to create unique outcomes.
And uniquely formulated resins bind and protect the stones and glass for a super tough finish with the optimum clarity, gloss and UV stability which will last for years.