PROMATECT® 50 Lightweight Fire Resistant Systems from Promat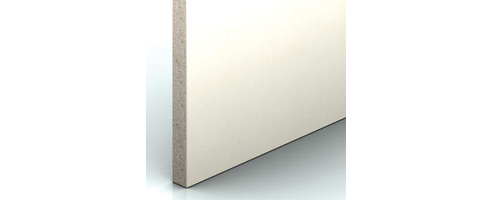 Exceptional fire resistant qualities, superior fire science technologies, sustainable business innovations from continuing research and development programmes - these are the qualities that define PROMATECT® 50 lightweight fire resistant systems, Cement Bound Matrix (CBM) architectural boards based on PromaX ® technology from Promat International Asia Pacific.

PromaX® technology is Promat's newest matrix technology, binding organic and inorganic materials within a calculated mineral matrix and forming a monolithic core - ultimately providing a superior level of fire resistance, physical strength, easy workability, convenient and fast installation, and exceptional technical performance in a number of different applications. Promat has achieved the status of a recognised worldwide leader in the business of advanced fire science technologies through a constantly evolving programme of research and development, innovation that is as sustainable as it is environmentally friendly. Promat fire resistant products and integrated systems - versatile and durable, PROMATECT® 50 is but one very good example of Promat very comprehensive portfolio - optimise the safety and security of modern built environments. On the design drawing board and on site, PROMATECT® 50 saves weight and space while also delivering fire resistant qualities tried, tested and proven to widely recognised international standards. These and its tough robustness, along with excellent acoustic properties, make PROMATECT® 50 ideal for hotels and other modern high rise structures. PROMATECT® 50: HOTELS - a guide to lightweight construction - is now available as a downloadable interactive programme for the immediate use and convenience of all professionals concerned with fire safety. Developers, investors, building owners, as well as architects, engineers, quantity surveyors, designers, regulatory authorities and fire and emergency personnel will find this a useful tool to aid in the design of modern fire protection techniques.


Promat Australia Pty Ltd Profile
1800 776 628
1 Scotland Road, Mile End, SA, 5031