Float Switches for Pump Stations from Maxijet Australia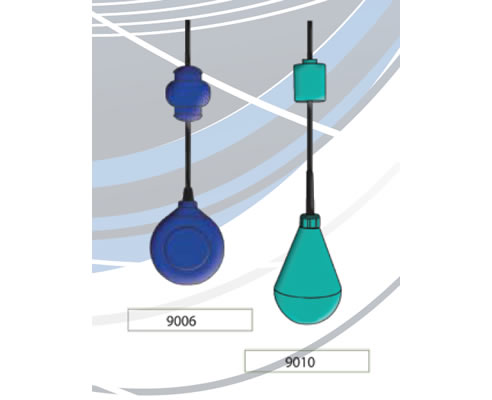 9000 Series Float Switches
The 9000 Series Maxijet Float Switch, which utilises an innovative, yet simple 'fool proof' switching concept, has greatly enhanced Float Switch reliability. The positive micro-switching eliminates the possibility of more than one circuit being in operation at any one time.
The design innovation of the Switch is the 'sliding detent action' which obviates wave induced oscillation (common in mercury type switches) while maintaining consistency in switching level accuracy.
The smooth robust ABS switch housing on the 9006 and 9010 models, prevents adhesion of foreign materials.
Our extensive range of switches, cable types and cable lengths ensures we have the 'right' product to suit the application.