Interior Bi-Folding Door System from Brio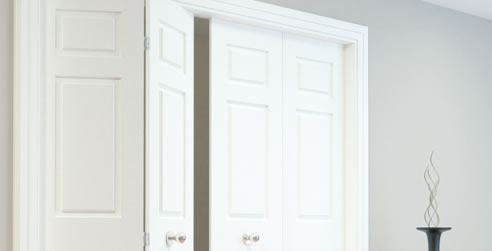 Bifold 16 is an interior bi-folding door hardware system. It is suitable for both residential and light commercial bi-folding cupboards and wardrobes up to 16kg per panel. Bifold 16 is ideal for openings with non-rebated jambs as only a simple frame at the head is required to take the steel top track which is finished in white.
The pivot arrangement allows the door panels to fold open to approximately 100° degrees, allowing unhindered access to over 90% of the opening. No bottom guide channel is necessary. Bifold 16 is available in convenient standard sets to suit a wide variety of opening widths.
Specification:
Max Panel Weight: 16Kg
Max Panel Width: 620mm
Max Panel Height: 2400mm
Max Panel Thickness: 19mm
Max number of Panels: 2 each way
02 8718 6718
C5, Regents Park Estate, 391 Park Road, Regents Park, NSW, 2143