Corrosion Control Services for Offshore Applications by Bellis Australia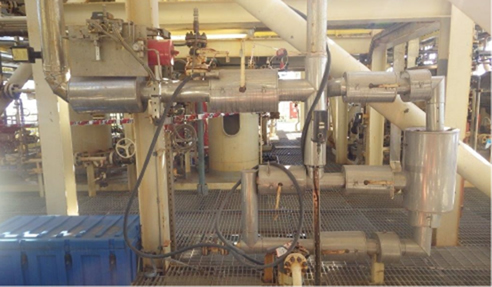 Corrosion is a natural process of structural deterioration, resulting from the chemical interaction between the material itself and its environment. While corrosion is mainly associated with metals, all types of materials are vulnerable to corrosion.
As for metallic materials, the catalyst behind corrosion is the lowering of Gibbs energy. The manufacturing process of metal sheets involved in engineering components includes adding free energy on the material. The thermodynamic struggle forces the metals to return to their original low energy oxide state, leading to corrosion.
Although corrosion is an inevitable process, substantial barriers or corrosion control methods can be used to slow down its progress. The rate of approach in corrosion control methods can be influenced not only by the nature of the material surface involved, but also by the environment where it is installed.
In an offshore oil and gas facility, extensive infrastructure supports the entire plant. Corrosion control is necessary to preserve the structural integrity of the piping structures found in a high-risk environment like the LNG and petrochemical industries. It is also a way to mitigate the safety of the workers and prevent probable environmental problems caused by chemical spills or oil leaks.
Unfortunately, the rate of corrosion in this type of application is accelerated by high levels of salt content surrounding the facility. The marine environment in which the offshore structures operate should then be considered for the type of corrosion control method. In addition to significant exposure to saltwater immersion, splash zone and salt air, offshore structures are vulnerable to severe abrasion and corrosive chemicals.