EVA Interlocking Horse Matting by Sherwood Enterprises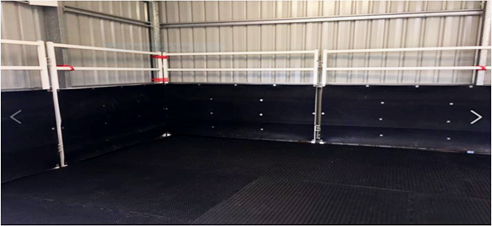 EVA COMFORTABLE - RESILIENT - DURABLE - HORSE MATTING
Brisbane based, established 2004, equine warehouse distributor, Sherwood Enterprises markets discounted horse stable flooring - direct to you at warehouse distributor pricing.
Interlocking EVA horse Stable and Float matting is around 20% softer than rubber, and is purpose built. With density and hardness for Resilience, Durability, and Underfoot Comfort, plus the health and well being of horses. Please view our stocked EVA horse ranges at www.sherprise.com.au.


Left: EVA traction surface. Right: EVA studded base.