Stainless Steel Balustrades by Stoddart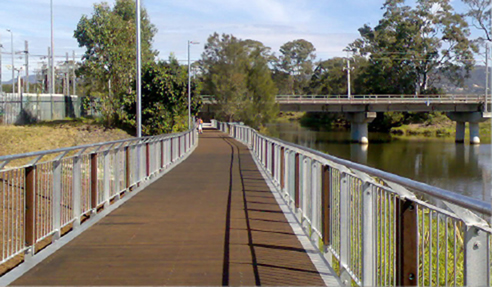 Stainless steel wire balustrades and handrails are necessary safety barriers for balconies, decks, malls, hotels, and other related establishments. The choice of material for this type of installation needs to be of excellent quality in order to minimise the risk of accidents.
Stoddart, the leaders in manufacturing high-quality stainless steel infrastructural elements, offer stainless steel wire balustrades and handrails. Designed to withstand extreme weather conditions, stainless steel wire cables ensure maximum safety and security for their specified area of installation. Manufactured to the highest Australian standards, Stoddart's balustrades and handrails have been the preferred product of many architects, local councils, and a number of large-scale construction contractors.
The impressive build quality of the stainless steel wire balustrades and handrails by Stoddart make them efficient and effective solutions for the handrail needs of public infrastructures. The team at Stoddart are more than willing to help the client achieve the preferred outcome. Guiding clients through the entire process, from the initial site inspection to the final installation of the balustrades. Stoddart will ensure the service they render is of the best quality in order to comply with the approved building and safety regulations.
Stoddart gives their clients the freedom to customise their stainless steel wire balustrades and handrails to achieve their desired requirements. Offering a choice of handrail material, be it polished, brushed stainless steel or timber. And a variety of paint options is also available upon request. Handrails are optional and the fixing method can either be surface mounted or side mounted.