Plantation Shutter Range from Shadewell Awnings & Blinds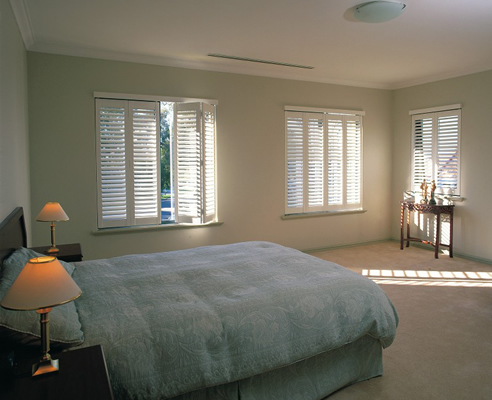 The main reason for the growing popularity of plantation shutters is their long-lasting beauty. Made from furniture grade Canadian Western Red Cedar, Shadewell Plantation Shutters consistently satisfy with their look, texture, and ability to blend with the room environment.
These shutters are made using the strongest mortice and tenon joining techniques are used for the highest standards in carpentry. Customer can choose from a range of blade styles and sizes, and are supplied stained, painted or lacquered.
*FEATURES*
+ Quality proven product
+ Stylish Canadian Western Red Cedar plantation timber
+ Blades are fully closable on both sides with a tension mechanism to ensure flexibility
+ Choice of blade styles and sizes
+ Easily installed-to-fit by a professional carpenter.