Stainless Steel Commercial Conveyor Toaster from Stoddart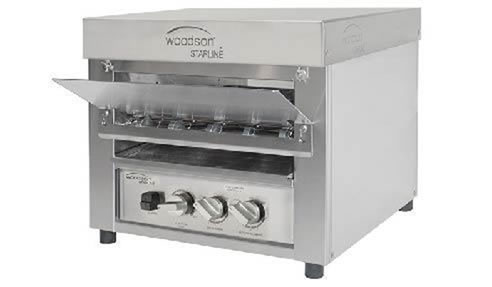 Stoddart is renowned for their experience in the design, production and distribution of food service equipment, such as modular kitchen cabinets, exhaust hoods and ventilation. The Australian-owned and operated company offers top-of-the-line solutions from the Woodson range, in particular, stainless steel commercial conveyor toaster units.
Woodson Stainless Steel Commercial Conveyor Toaster
Stoddart has more than 60 years of unmatched expertise in custom metal fabrication. From building and construction, the Queensland-based company branched out into commercial kitchen equipment for the food service industry. The product development team at Stoddart channeled demanding research and quality assurance into expanding their trusted catalogue. With a sharp eye on industry trends, Stoddart has launched multiple product lineups dedicated to specific kitchen components.
The Woodson range is Stoddart's take on countertop kitchen and café equipment. Since 1954, Woodson has received outstanding reviews and continued patronage from leading industry experts across the country, and beyond. All products are designed by Australians for Australians, ensuring highly professional, yet personalised service through and through.
Woodson offers all the essentials of a comprehensive countertop kitchen catalogue, including countertop fryers, bain maries, i-series grillers and salamanders. For the ideal stainless steel commercial conveyor toaster, Stoddart is proud to present the Woodson Starline W.CVT.B.15 Buffet 88 Conveyor Toaster.