Hyperkulturemia by Matthew Sheargold from Axolotl Paint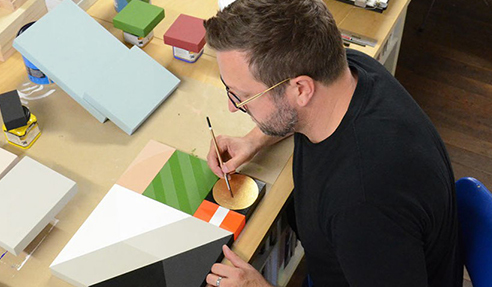 Hyperkulturemia
'Hyperkulturemia' is a psychosomatic disorder that causes rapid heartbeat, dizziness, fainting, confusion and even hallucinations when an individual is exposed to an experience of great personal significance, particularly viewing art. 'Hyperkulturemia' is also the title of the sold-out exhibition of sculptural paintings by Matthew Sheargold exploring memory and experience through colour, lighting, and geometric studies.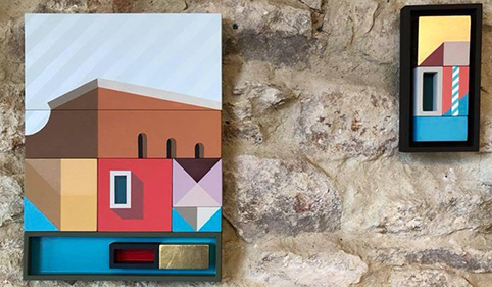 Sheargold is an award-winning designer who draws on over 20 years of experience working as an interior, furniture and product designer to inform his artwork. Fighting a constant battle to loosen up, his work is structured and restrained, using shapes, forms and symbols as efficiently as possible to tell a story. Drawing from fond memories and random moments, Matt's work seeks to explore the essence of the journeys we take and just how much detail our mind needs to remember them. The exhibition was sponsored by Axolotl Paint with all the artworks using paints from the Chroma and Metta ranges.
Sheargold says; "Metta has a beautiful matte texture which worked brilliantly as the base for my works. Combined with different sheen levels of the Chroma range, Axolotl Paints were the ideal medium."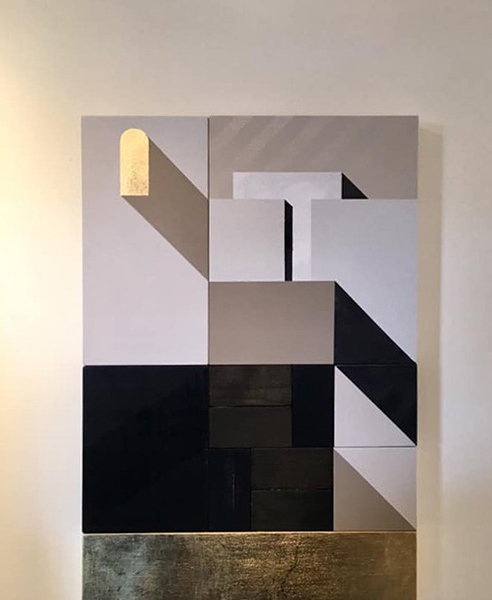 Whilst your next design project may be a simpler expression than Matthew's paintings, the superior pigmentation and depth of colour of Axolotl Paint will elevate it to be a work of art in itself. You can find more images of the 'Hyperkulturemia' exhibition here.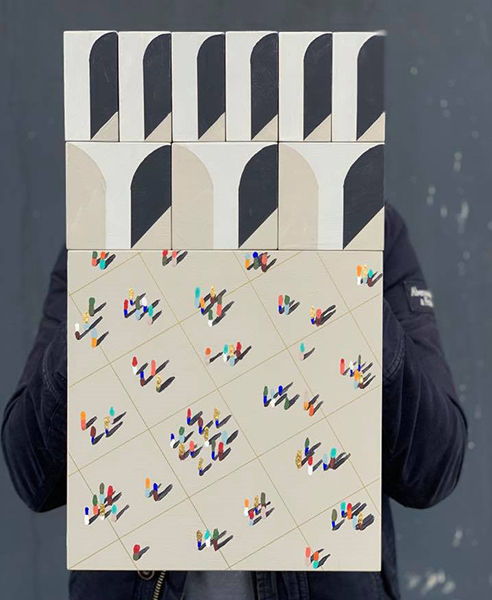 Visit www.axolotl.com.au for more information on Hyperkulturemia today.