Corrosion Repairs via Rope Access with Kerrect Group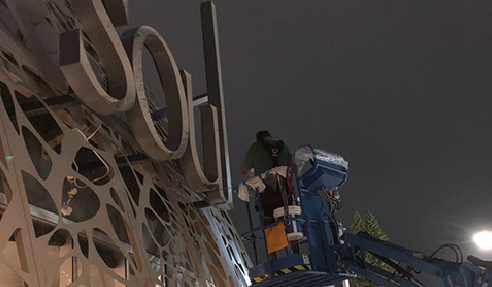 Kerrect Group is one of the most trusted companies specialising in all forms of building maintenance including corrosion repairs via rope access; inspections and make-safes; concrete, render and masonry repair; structural repairs; sealing and waterproofing; painting and specialised cleaning; and signage installation and repair.
The rope access method is one of the oldest and safest techniques for working at heights. This method entails strict planning and quality management to ensure maximum safety and work efficiency in areas once considered as inaccessible.
Deterioration of structural façades due to constant exposure to weather and water infiltration is inevitable, especially without proper preventive measures, which might jeopardize the structural integrity of high-rise buildings, towers and bridges. Hence, regular inspection and corrosion repairs via rope access technique proves to be the most cost-effective solution for external building envelopes, high-rise structures and confined access areas.
Corrosion repairs via rope access typically begin with an initial assessment to determine the damage, the extent of damage, calculate the repair time and costs. Kerrect Group's roster of qualified rope access technicians is equipped and compliant with AS/NZS 4488 and Rope Access Industry Codes of Practice, to ensure that work is carried out to the highest quality with little to no interruption to everyday operations.
To know more about corrosion repairs via rope access or other services, please contact Kerrect Group or visit www.kerrect.com.au today.