Timeless French Oak Parquetry Flooring from Renaissance Parquet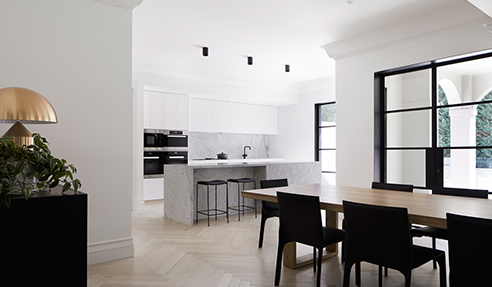 Parquetry Floors are back...
Parquet floors have seen a recent resurgence as more people are starting to use timeless French oak parquetry flooring to add interest to their spaces. Parquetry flooring patterns and angles work perfectly when it comes to bringing a sense of balance between modern and traditional styles.
This timeless style is not only dynamic but also its design expression and patterns offers possibilities to suit every style of home.
So why timeless French oak parquetry flooring? From traditional to modern homes mixing classic design with a contemporary twist, the limitless creativity of this floor trend brings modern living style and warmth.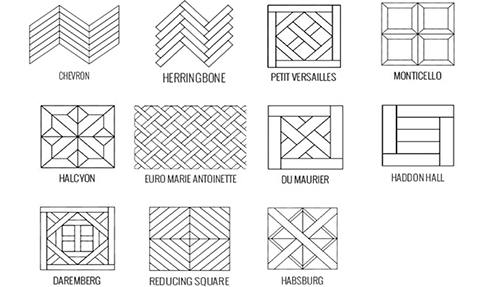 Whilst herringbone and chevron are the most popular patterns, there are a lot of interesting options to suit every style of home. The secret of these floors is its versatility, opened to a choice of timbers, colours, lengths and finishes to pair well with any trend-setting interior and transform any stationary room into an experience of style and elegance.
Combined with the perfect mix of light and fittings to optimize the use of space, these unique floors will be a focal point in your home; When it comes to which parquetry style to use in your new home or renovating project, It is all about balance (function, style, design) as the floors will be a key aspect of the home's character.
Contact us to consult about our range of timeless French oak parquetry flooring options for your home project. We will advise you and supply the best solutions for different decor themes and styles in new build homes or whilst renovating old properties.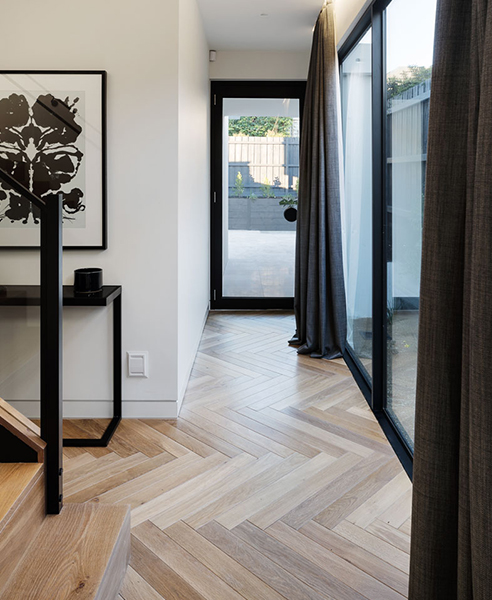 Renaissance Parquet is a boutique manufacturer of solid parquet and with full control over the production and installation, we are very confident of being able to manage any problems that may arise.
Renaissance Parquet installs Australia wide as well as Hong Kong and Singapore.

Check out our official Instagram or visit www.renaissanceparquet.com to learn more about French oak parquetry flooring today.