Timber Floors Sanded, Oiled, Cured Overnight with Antique Floors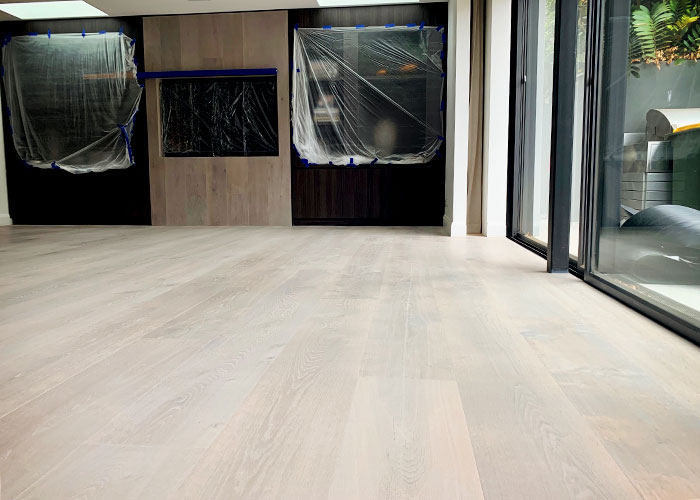 Timber Floors Sanded, Oiled, and Cured Overnight...
Ready for Trade in the Morning!
Nothing beats the warmth and ambience of a real timber floor in your home, office, boutique, café, or restaurant. Nothing is more soul destroying (in our humble opinion) than a floor ravaged by wear and tear.
Oils are known to be the best product for wood floors much like cotton is best for our skin to breathe. Problem is oils usually require 7-14 days curing time with 'no-foot-traffic' which is near impossible in the real world.
Not anymore.
If your floor looks worn, we have technology from Holland and a Midnight Blitz team that allows you to go home after closing time while we resand your floor then coat it with a hardwax oil that is cured INSTANTLY with our LED light so that you don't lose any sleep or trading time for your business.
Depending on the size of the area, we may be able to do it all in one night or break it up into sections. Either way, you can work on it as soon as we walk off.
If you're installing a new floor, we can supply prefinished floorboards with the same hardwax oil ready to install and walk on.