Versi-Foam® Kits: Polyurethane Spray Foam Insulation from Bellis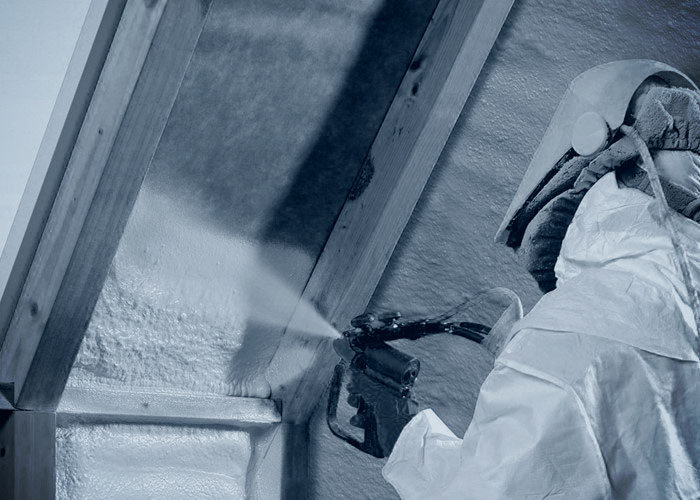 Versi-Foam® is an advanced polyurethane spray foam insulation brought onto the market to help the industry cope with the worsening state of climate change and contribute to resolving air pollution. It is flexible, deemed as the "easiest to install" insulation, and preferred by major specifiers for its unrivalled performance plus limitless benefits not offered by traditional products.
Some of the key advantages that separate Versi-Foam® from common insulation systems include;
Versatility and Practical Installation
Versi-Foam® can seal even the most awkward spaces or irregular surfaces. Without further adjustment, directly spray this foam insulation into the required area. Additional hardware is not needed so owners and specifiers do not necessarily need to employ a high-priced contractor; simply follow the basic application guide to get the job done right.
Optimum Insulation
Polyurethane spray foam insulation has the highest R-value on the market, ranked R-6. Through exothermic reaction, Versi-Foam® will expand six times its original liquid volume, generating heat as it solidifies. All nooks, crannies, and even the most hidden holes or gaps will be tightly sealed, eliminating the possibility for heat to escape or pass through.
Higher Energy and Cost Savings
Impermeable, Versi-Foam® does not absorb water nor promote moisture retention. Meaning, it will not contribute to the propagation of corrosion or rust. Residential and commercial owners investing in polyurethane spray foam insulation can save on maintenance and replacement costs as it promises a longer lifespan.
Insulating every possible gap where an air leak may occur, the application of Versi-Foam® will also prevent heat transfer to maintain an ambient interior temperature all year round. The reduced use of air conditioning systems leads to a drastic decrease in your energy bill in no time.
Positive Environmental Impact
From installation to actual insulation, Versi-Foam® works independently and does not require any energy to operate. The insulation properties of the polyurethane spray not only increases the energy efficiency of a room but also improves indoor air quality, eliminating the most common toxins contributing to air pollution.
Bellis Australia is the official distributor of the Versi-Foam® Polyurethane Spray Foam Insulation in the country. They deliver the spray foam insulation in a portable kit, which contains a gun, hose assembly, and complete set of accessories (nozzles, petroleum jelly, and valve adjustment wrench). For more information, visit www.bellis.com.au today.