Insulated High Speed Roll Doors by DMF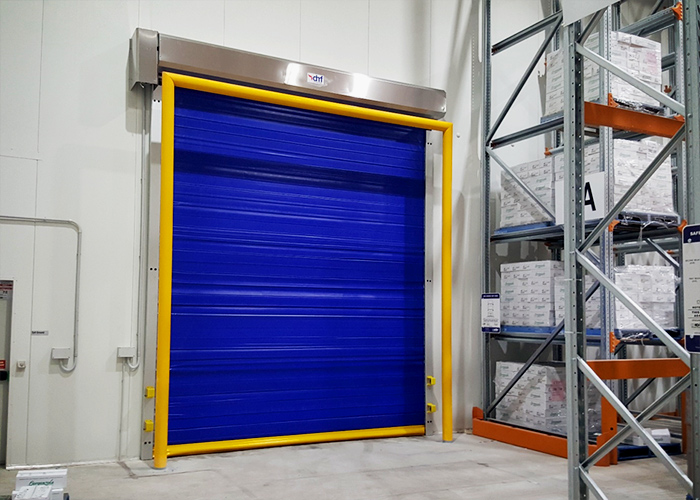 High trafficked doorways to coolrooms, chillers, and freezers require a specialised door that will not only operate quickly and efficiently, but provide a high level of insulation. Sydney based company, DMF International Pty Ltd have supplied rapid roll doors with flexible PVC type panels for over 30 years, and now, DMF have a more efficient solution for these applications. Introducing the new Coldsaver high speed insulated door.
This new flexible high speed door can withstand the harsh conditions of bulk commercial coolrooms and freezers, providing a flexible 15mm thick door panel constructed from polyskin 900gsm out layer, pocketing a high density insulation core.
Based on a similar design to our popular Series RL3000 door, the Series Coldsaver door will offer a greater level of insulation to temperature AND noise, and is suitable for opening sizes up to 5000H x 4500W.
Fully custom manufactured to size and configuration, this door model comprises a control system with HMI and encoder technology, and offers many options of activation plus safety sensors. For freezer applications where ice can cause problems on other door types, the DMF Coldsaver comes with column and floor heater systems, ensuring trouble free use in these harsh conditions.
Fast, efficient, and safe, this door is a must to be considered for your next project. Visit our website www.dmf.com.au today.