Busche Decorative Curtain Rods from Forest Drapery Hardware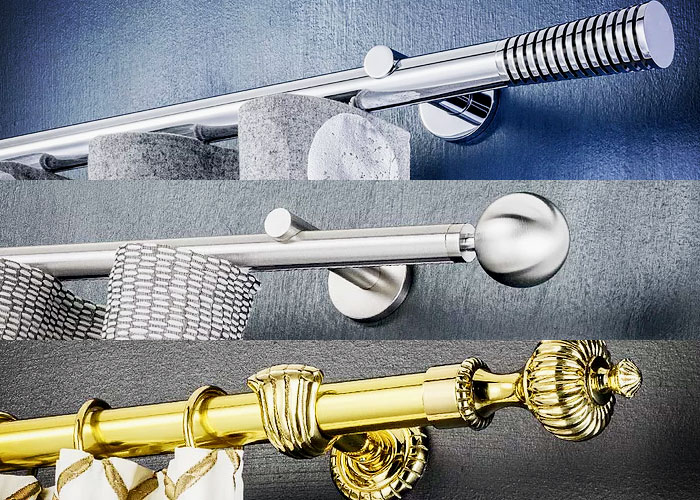 Forest Drapery Hardware is the exclusive distributor of world-class Busche decorative curtain rods in Australia. Made in Germany, these decorative curtain rods have been earning positive reviews from designers and homeowners due to their uncompromised combination of quality and innovative design. They are built to exceed expectations in terms of design, functionality, and durability, securing a greater and faster ROI.
The Busche decorative curtain rod range offers varying shapes and styles including standard rods, and the unconventional rectangular or square rail. Each rod is further enhanced with your choice of colour finish and Computer Numerically Controlled (CNC) machined superbly finished product.
Consider Busche decorative curtain rods for your new or existing window furnishing project, and contact Forest Drapery Hardware or visit www.forest-drapery.com.au today.