Hydro Performer Series: Safe Shower Trough Drains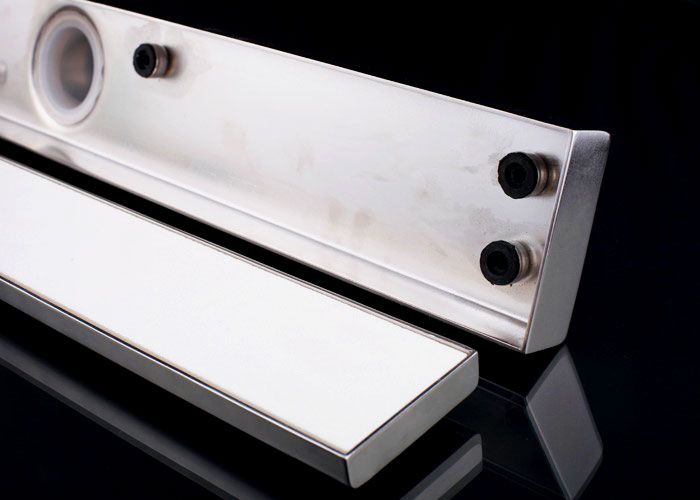 Water management system experts, Hydro Construction Products are the brains behind the most sought-after and safe shower trough drain range in the Australian industry - the Hydro Performer Series. Several factors make it the preferred choice for shower drainage, from design and functionality to easy installation and maintenance.
The Hydro Performer Series represents a unique, narrow, and long-form drain solution, built to release wastewater better than conventional round drains. Mounted to the side of a bathroom, shower trough drains only require a single-direction slope, allowing for a more effective flow and water withdrawal. This type of drain provides a safer bathroom space due to the single slope limiting slip potential unlike a normal round drain.
Also making it the most practical drainage choice on the market is the versatility of its design, which leads to easy and convenient installation. The linear shape of the drain allows for a minimalist yet sophisticated design so you don't have to sacrifice the existing layout of your bathroom for a dependable drain system. Your choice of safe shower trough drain will suit any bathroom application without the trouble of fitting and constructing a 4-way central slope as per a standard round floor drain, suggesting greater savings in terms of installation time and associated costs.
A proud member of the Australian Stainless Steel Development Association (ASSDA), Hydro ensures that all safe shower trough drains are made with reliable hygienic materials that will resist strong chemicals and prevent the growth of unwanted algae or mould. They also conform with WaterMark Levels 1 & 2, validating the functional design, durability, and sanitation of their safe shower trough drains.
The Hydro Performer Series is available as either a uPVC or stainless steel channel, offered with your choice of removable wedge wire grating or tile insert, perfect for public or private bathroom applications. For more information, visit www.hydrocp.com.au today.