Hydro Budget-Friendly Linear Drains for Tile Showers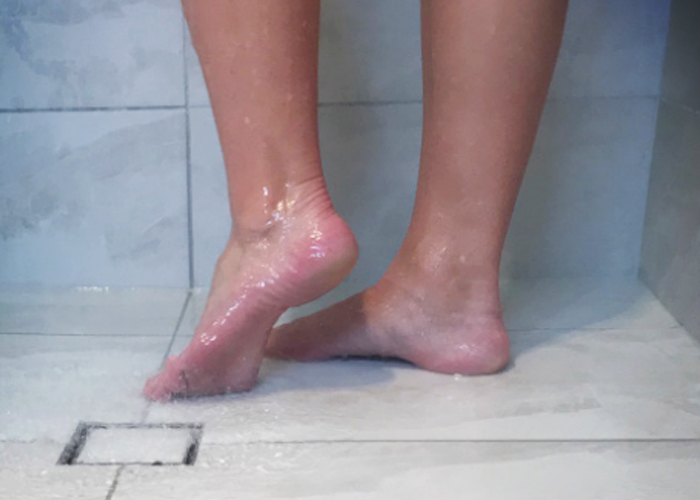 If you are thinking of installing a high-quality yet budget-friendly linear drain that will blend seamlessly with the design of your new tile shower, look no further than the Hydro Performer Series from Hydro Construction Products.
The Hydro Performer Series consists of budget-friendly linear drains fabricated with the highest quality of uPVC or stainless steel, exuding world-class design and performance. They feature a versatile and slip-resistant architectural wedge wire grating plus tile inserts, which makes a Hydro Performer Series drain a great investment for wet areas like bathrooms, laundries, and swimming pools. A Hydro drain guarantees a highly efficient water flow with optimum durability and safety, backed with true quality assurance by the Australian Stainless Steel Development Association (ASSDA). They also carry WaterMark Certification Levels 1 & 2.
Hydro Performer Series Range
Floor Wastes
A budget-friendly linear drain in a stylish square shape, installed with your choice of either a heelguard or tile insert. Manufactured from widely used type 304 stainless steel, it has reliable strength plus excellent resistance to corrosion and rust for a long service life. The removable wedge wire grate and hair filter also allows for easy, trouble-free cleanup.
Quantum uPVC
Quantum linear drains are built with ever-popular unplasticised polyvinyl chloride (uPVC). Not only offered in a lower cost range but it also helps specifiers and installers reduce labour time because of its lightweight property; Quantum drains are easily transported to the site, moved from one place to another by hand, and conveniently installed without the need for heavy equipment. The Quantum Drainage Kit from Hydro comes with a removable grate and hair filter, installed with either a heelguard or tile insert.
Allure Stainless Steel
True to its name, Allure linear drains provide an alluring and modern tile shower surface because of its sleek stainless steel channel. Similar to Floor Waste drains, it is built with the high-grade type 304 stainless steel for maximum build quality plus resistance to corrosion and rust. This budget-friendly linear drain is supplied with a removable heelguard or tile insert, stainless steel channel, and hair filter.
If you need assistance for future tile shower projects, contact Hydro Construction Products or visit www.hydrocp.com.au today.