LED Lit Timber Handrails for Aged Care from Intrim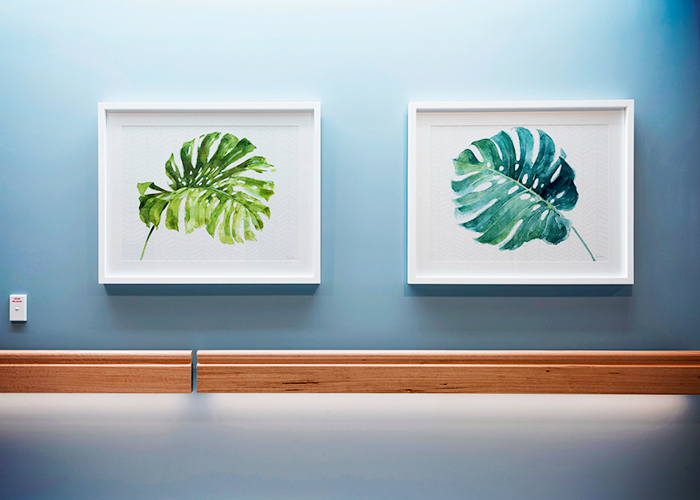 LED Lit Timber Handrails for Commercial, Health & Aged Care Projects
Our LED handrail systems are perfect for aged care, health, and commercial projects where visibility, safety, and creating a warm & inviting interior is important. The use of natural timber in an interior creates feelings of warmth, comfort and relaxation*. Add our soft LED lighting to further create a mood lifting ambience, as well as improving visibility in low lit areas and during the night.
Intrim offer LED lighting in our dowel Connecta Rail handrail system for use in aged care, commercial, and health facilities, and our Intrim IHR10 Hospital Handrail for health facilities.
The benefits of our LED internal handrail systems are:
LED lighting lifts the mood of the environment.
The use of timber in interiors has a positive impact on the physical health and mental wellbeing of those living and working in these interiors.
Energy saving over traditional lighting.
Night light use for safety and better visibility.
Can be integrated for use as a low level, night light to illuminate as staff or residents move through the corridors at night.
Available raw or with a hard wearing, triple layer, anti microbial coating.
The IHR10 hospital handrail option is manufactured to your predetermined lengths, arriving on site with the LED preassembled to save time and money at install.
There is no need to order pre-cut LED lengths in the Connecta Rail option. Lengths can be cut on site to suit your project, saving time and adding flexibility at installation.
Available in 3 lighting tones: Warm White, Cool White, and Natural White. Find more information, technical drawings and our installation video at intrimmouldings.com.au.
*Source: 'WOOD: Housing, Health, Humanity' Report, Planet Ark, March 2015.