Onsite Dust Prevention During Water Restrictions with Neoferma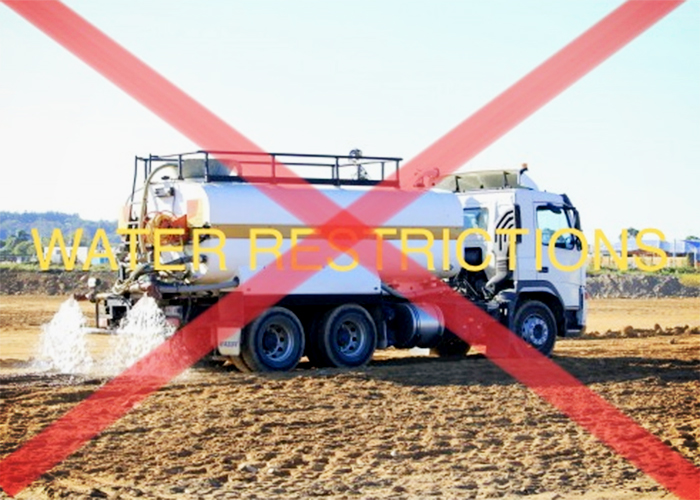 Neoferma DUSTSEAL ms
Current water restrictions in many areas of Australia are bringing the added problem to construction sites and excavations. No longer allowed to run continuous water trucks to reduce the ever present problem builders are turning to Neoferma DUSTSEAL ms.
"Dust can cause health problems for both workers and neighbours. Construction-site operators and owner-builders are required by law to minimise dust emissions from their sites. The level of dust must not breach the standards set in development consent conditions;" Ref. NSW Department of Planning, Industry, and Environment.
Builders are increasingly vulnerable to shutdown or litigation from the local councils and work health & safety due to the amount of dust interfering with workers as well as local and adjacent properties. Neoferma DUSTSEAL ms locks the loose substrate and solves the problem.
Whether a small or large site the process is fast and easy to apply capable of being administered after hours and being ready for use with in hours. DUSTSEAL ms is Australian made from environmentally materials. For more information, visit neoferma.com.