Livestock Flooring Mats - Buckaroobarn by Sherwood Enterprises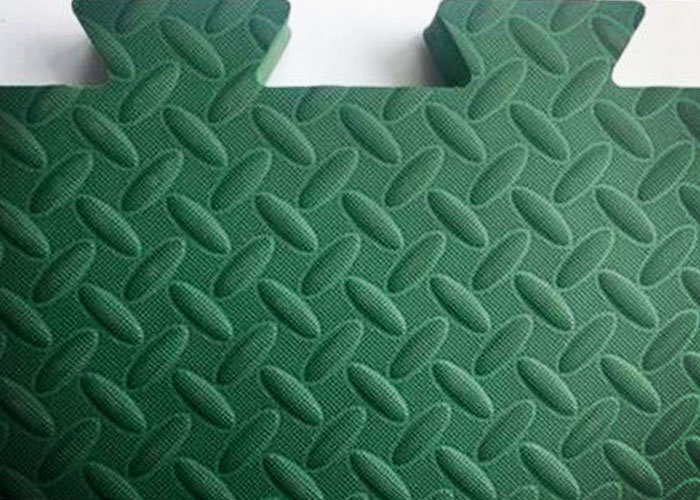 At Sherwood Enterprises we are excited in 2020 to stock and market the very latest Equine Flooring & Animal Bedding ranges as sold in the United Kingdom, USA, and Europe under our new label called Buckaroobarn - www.buckaroobarn.com.au.
Relevant to being so successful in the UK we have been waiting on supply of Item 4000 Horse Mats which are due mid-late January 2020. Book today as a limited number will be arriving! So reserve your 4000 horse mats with 10% deposit balance of arrival in January 2020 upon receipt of receiving your invoice.
The 6mm thick solid virgin rubber surface provides the durability, toughness, and impact resistance while the Eva foam rubber base provides soft cushioning comfort. These Interlock 4000 horse animal mats are semi rigid and 100% fully sealed making them non-porous, non-absorbent; Impermeable to liquids, urine & bacteria resistant, and feature the latest diamond raise traction surface plus coin stud base.
The factory engineers advise the 4000 mat has therapeutic cushioning support, great for reducing or eliminating stocking up, hock sores, and reduces risk of musculoskeletal disorders (MSD). These disorders are injuries or pain in the body's joints, ligaments, muscles, nerves, tendons, etc. The Equine Performance Industry reports less leg fatigue and a reduction in tissue fluid accumulation with this type of stable cushioning comfort flooring. It is otherwise known to generate blood flow circulation to the horses frog as it moves around in the stable or float.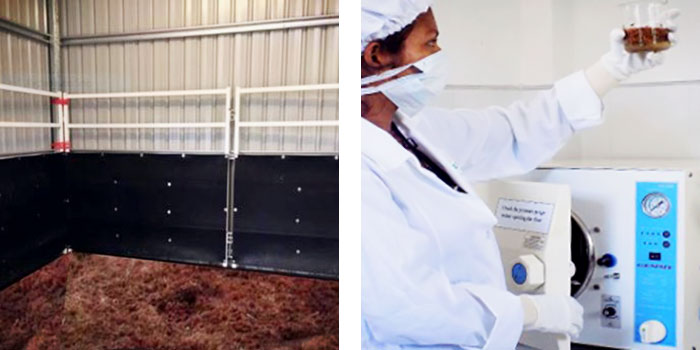 Buckaroobarn Equine Animal Horse Bedding Item 4010
If your horse's health matters take a look at Item 4010 Equine Animal Bedding that's 100% natural, organic, anti-fungi, anti-bacterial, and has superior absorbency. It locks in the urine so it cannot develop ammonia odour and importantly it last 2-3 months without topping up.
Maintenance muck outs are so quick, saving time & money just remove the manure. Rake over wet spots, air-rate by fluff up with stable rake and you're done. No need for extra bins of wet soiled bedding, and no extra bags to stock the bedding as it is eco friendly biodegradable plus can be mixed with manure to be spread on gardens for a great fertilizer replenishment.
As the wet is locked in the bedding fibres and cannot leach out, it restricts the breeding grounds for flies, mosquitoes, and pathogens. So you'll note the reduction in these insects in your stable. You'll also note the natural oils in the organic natural coco peat that protects and increases hoof health plus related diseases /tendon stress & strain. The spongy safe stable bedding retains under 40% air retention.
You really cannot have a better stable flooring system than Items 4000 & 4010 Animal Bedding ranges! Note this amazing horse/animal bedding is booked for March 2020 delivery & produced in an ISO 9001 Quality Standard & Environment En14001 Certified Facility.
Visit www.buckaroobarn.com.au to view the range at your convenience.