Heavy Duty Automatic Hand Dryers from Star Washroom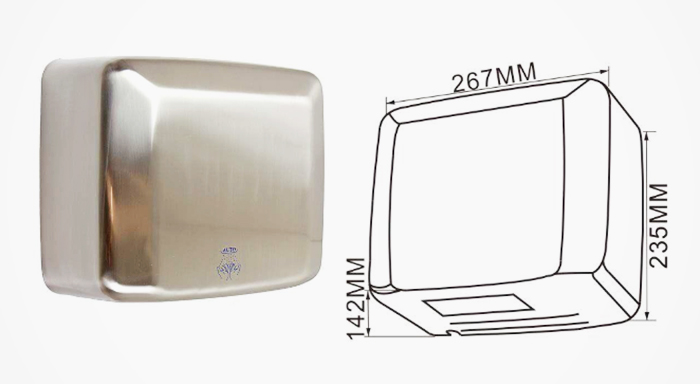 S-203 Stain - Stainless Steel
S-203-W - White Powder Coat
The S-203 is a vandal resistant and slim automatic hand dryer. Fabricated from type 304-1.2mm stainless steel with a sleek satin finish, with an automatic sensor that operates by placing hands under the dryer that automatically shut off. Class grade one with a total power of 2,300 watts, motor power of 200 watts, and heater power of 2,100 watts.
Secure the back onto the wall with screws in the holes provides. Place the cover on top and lock with locking screws from the bottoms. The unit can be wired from the back or use lead wire.
For more information, visit www.starwashroom.com.au.