Energy Saving Automatic Hand Dryers from Star Washroom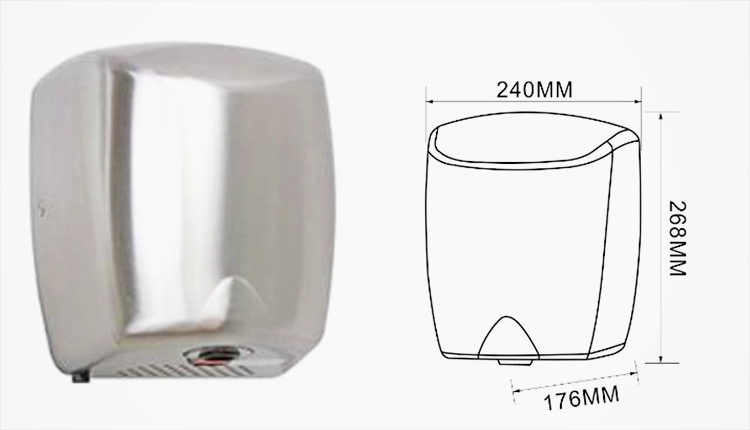 S-205-SS Stain - Stainless Steel
S-205-8 - White Powder Coat
The S-205 series of automatic hand dryers from Star Washroom are elegant, high-speed, and long-lasting environmentally friendly hand dryers. They dry hands completely in 8-10 seconds with an energy saving feature that saves up to 80% energy.
Fabricated from type 304 - 1.2mm stainless steel with a sleek satin finish. Power supply is 220volts/50 hz/6 amps/1350 watts. Automatic sensor operates by placing hands under the outlet which shuts off automatically.
Secure the back onto the wall with screws in the holes provided. Place the cover on top and lock with locking screws. For more information, visit www.starwashroom.com.au.