Sustainable Hemp Animal Bedding from Sherwood Enterprises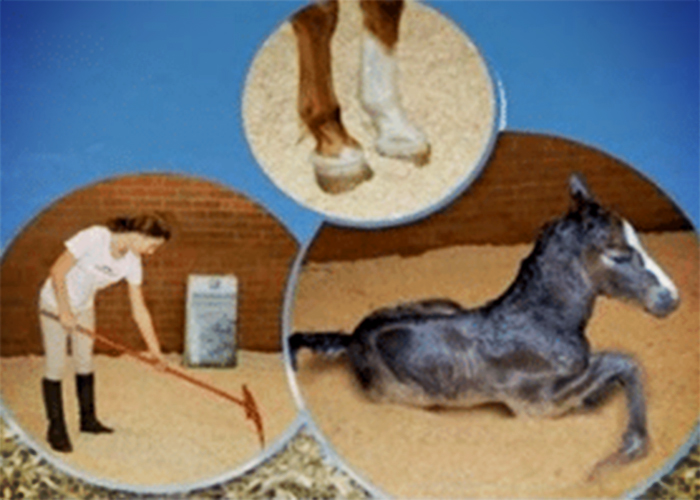 Sherwood Enterprises Releases Hemp Bedding - Buckaroobarn Range 4010
At Buckaroobarn Australia we stock & market range 4010 Hemparade organic horse plus poultry bedding. Hemparade is a fully tested & approved, premium quality horse, poultry, and animal bedding that is environmentally-friendly and renewable - hence sustainable! Today, world-leading equestrians/dressage horse owners, thoroughbred racehorse trainers, plus veterinarians/animal practices/hospital clinics use hemp stall bedding because of its incredible feature benefits. Leading veterinaries promote hemp horse bedding for horses who are suffering from allergies or respiratory conditions. Plus it's equally important in your stable stalls to create a healthy, clean environment.
Environmentally-friendly, Hemparade is made from the woody core of a sustainably grown fibre hemp. Suited to all hoofed animals and used in horse stalls, chicken coops, and small caged animals. No insecticides or pesticides are used in the cultivation of fibre hemp - HempFlax modern harvesting and production methods ensure stable hemp litter of a consistently high quality. As a bonus, by specifying Hemparade from Buckaroobarn, horse stalls do not have to be cleaned out, entirely unlike other bedding and hence providing cost savings associated with setting up and labour.
Hemparade provides a unique, premium clean bedding with proven health benefits and superior high absorbency. You'll use so much less bedding each application and achieve a comfortable springy, insulating stable stall bed. Hemparade allows owners and carers alike to create an environment where horses will rest more often and enjoy full sleep cycles, rising refreshed and ready for the day ahead.
Additional benefits of Hemparade from Buckaroobarn include;
Breathe Easy: Hemp bedding is virtually dust-free and provides 24/7 health protection. Ideal for horses with allergies or bronchial problems due to hemp bedding's vacuum extracted process before bagging to remove of dust & spores.
Respiratory Health: Hemp stall bedding absorbs liquids like a natural sponge and locks in ammonia very efficiently. This reduces harmful effects on the horse's respiratory system and reduces that smelly stable stall odour. Hemparade also effectively reduces breeding grounds for flies, biting insects, and pathogens as hemp is a natural fly repellent plus has mould & fungi resistant properties.
Healthy Hooves: Hemp bedding assists horse hooves as its structure prevents the material clinging to animal hooves. Acidification of wood shavings are known to affect the hooves whereas farriers rarely come across incidents of foot rot or other problems where hemp litter is used as bedding.
Comfort: Hemp bedding offers high absorbency - staying dry for longer and absorbing 5-6 times its own weight. It's not palatable to horses, is non-clumping, and does not cause discomfort or infection to hooves as it has natural antibacterial properties.
Maintenance: Hemparade is very quick & easy to maintain. Staying drier and lasting longer than traditional bedding. It should be disturbed as little as possible with manure removed regularly and the wet spots dug out as required.
Good Insulation: The top of the bedding always stays dry for longer - far more than straw or wood shavings. Hemp has excellent insulation against the cold and provides protection for injuries.
Labour & Time Saving: Mucking out is far quicker than traditional stall bedding as the wet spots are easily identified for a quicker, easier removal. Enjoy a drier and more comfortable plus healthy stable environment.
Easy Disposal: Hemparade naturally decomposes and is environmentally-friendly. 100% completely biodegradable and is an excellent soil fertilizer/mulch after stable stall usage.
The normal set up for a 3.6 x 3.6m stable stall is approximately 8 bags then replenishing is simply one bale per month (subject to the level of maintenance, the horse's habits, and also frequency of wetness/the time spent in the stall). Most importantly, hemp bedding is to be disturbed as little as possible, removing droppings regularly, wet patches occasionally, and topping up as required.