Dual Jet Hand Dryers - S-210 by Star Washroom Accessories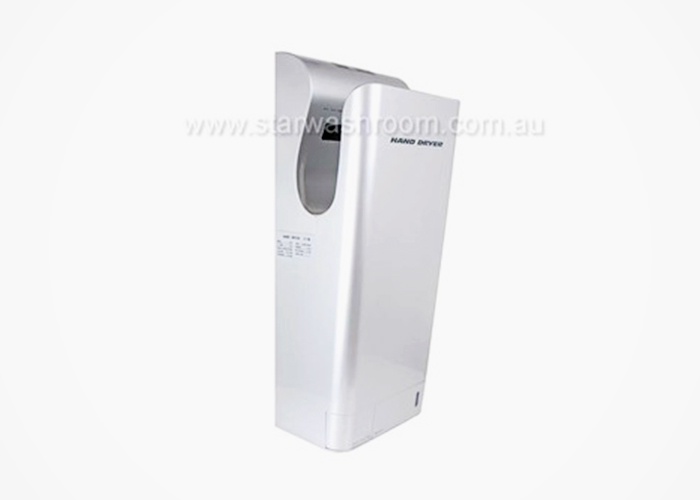 Star Washroom Accessories proudly present their S-210 Dual Jet Hand Dryer featuring modern technology with a sleek, economical design. The S-210 comprises an original, patented design in both appearance and internal structure. Additionally, dual jet hand dryers from Star come with an automatic sensor and temperature control.
The S-210 Dual Jet Hand Dryer from Star is easy to install. As a bonus, its switch and filter are discreet. For more information, visit www.starwashroom.com.au.