Stainless steel drinking fountains from Britex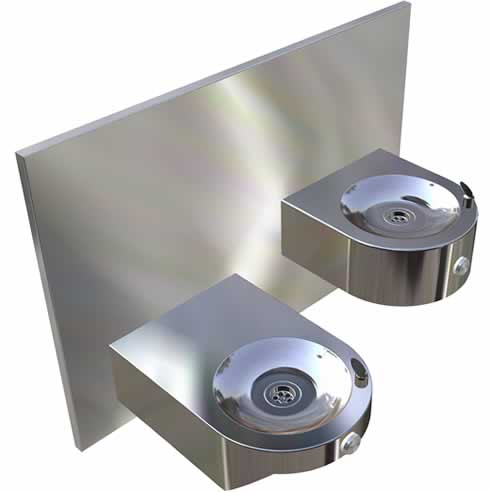 Britex now have Australia's largest range of Stainless Steel drinking fountains. Manufactured in Australia for Australian conditions, the new drinking fountain range caters to all styles, project applications, users and budgets.
From our extensive range of pedestal drinking fountains and wall hung bubblers to our disabled access compliant models, you're sure to find a drinking fountain in our new catalogue that fits your specific project requirements.
As always at Britex, if you can't find what you need in our standard range, let us know what you're looking for and we'll work together to design, document and manufacture a drinking fountain especially for you. We're here to service you.
Key features of our range include:
New designs - never seen before in Australia.
Numerous disabled compliant models.
Refrigerated and non-refrigerated models for most designs.
Optional sizes to suit junior and senior application.
Wall mounted, wall recessed and pedestal configurations.
High vandal resistance - built to last.
Water efficient bubblers.
For additional information, or for a copy of our new catalogue that includes our drinking fountain range, please provide your details below, and include your postal address.