3M™ DI-NOC™ Architectural Finishes - Around the World - Tokyo Midtown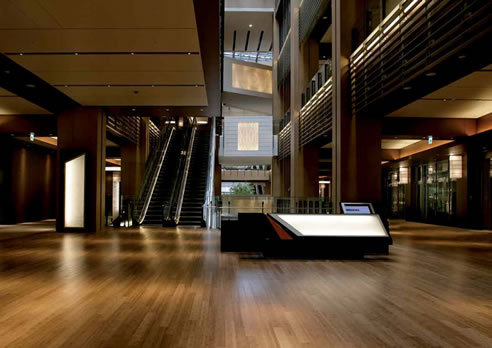 Yep, it's 3M™ DI-NOC™Architectural Finishes.
Most of the surfaces you see here are covered in 3M DI-NOC architectural Finishes, except for the floor.
Approximately 70,000 square feet of DI-NOC finishes using 41 of the more than 500 designs available is used on walls, ceilings doors and columns in Plazas, Elevator Lobbies, even Bathrooms, DI-NOC finishes are used almost everywhere in this multi-storey mall.
DI-NOC finishes were installed as Midtown was being built, but can also be used to refurbish existing surfaces. DI-NOC finishes can also be applied on top of itself, so panels don't need to be removed and replaced, reducing time and the amount of waste.
If ever you're in Tokyo, go to Tokyo Midtown to get an idea of the scale of the installation.
Visit www.3MArchitectural.com.au for more information