Weck glass blocks from Obeco Glass Blocks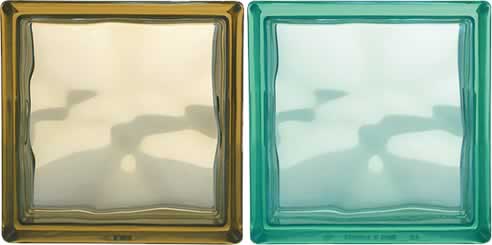 Obeco Glass Blocks Pty Ltd is Australia's largest importer and distributor of glass blocks. We stock an extensive range of European and Asian glass blocks in a large variety of patterns, colours and sizes as well as specialty blocks for feature walls. We also stock all framing and installation materials required to complete any project.
If you want to do-it-yourself, we can prefabricate glass block panels to order or supply a complete kit for easy installation. All glass block patterns are displayed as complete panels in our showroom, where our experienced staff are able to provide you with expert advice on all your Glass Block requirements.
We also install glass blocks. All projects featured on this website were installed by our wholly owned subsidiary, Glass Block Experts Pty Ltd. We can install straight walls, curved walls, freestanding panels and floors as well as offering installation and certification of our CSIRO approved Fire Rated glass block system.
Glass Block Experts Pty Ltd is fully licensed and insured with current certificates available on request. Our qualified and experienced team of glass block installers assure the highest quality work on projects of any scale. Our team of estimators and technical support staff ensure that you get the right advice and the right job for the best price.
Weck Glass Blocks are a well established European manufacturer of glass blocks with a reputation for quality.