Terrace Heating with Heatray Heated Umbrellas from Celmec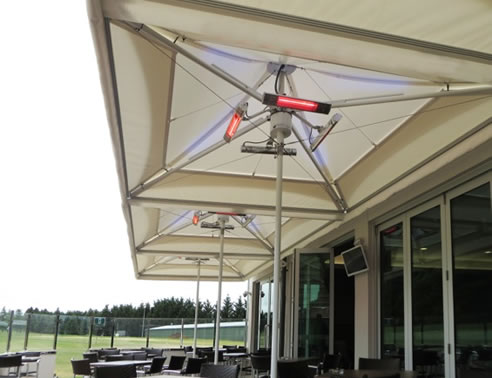 Warragul Country Club
Warragul Country Club is a not for profit community club in Warragul, Victoria one and a half hours out of the Melbourne CDB. Teaming up with Melbourne based Parkinson Design, Celmec worked with Warragul Country Club for a number of months to provide heating solutions mainly to outdoor areas.
The country club wanted to extend the usability of its function room terrace, members lounge terrace and pro shop terrace areas during winter and to provide shelter from the sun during summer. To help provide a solution for this fourteen Heatray heated umbrellas (7 x CS32 and 7 x CTS43) with electric infrared heaters (IRH-E) were installed. The standard white umbrellas were used across the country club to better reflect harsh UV rays.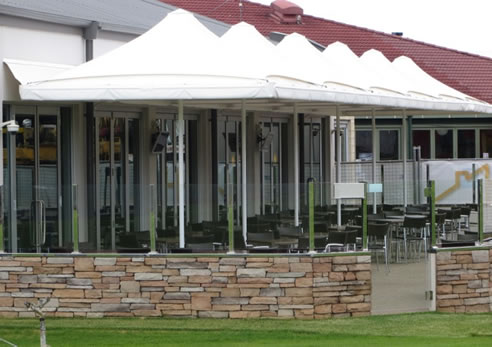 Heatray heated umbrellas come in a range of colours with a selection of accessories to dampen the effects of harsh weather such as rain, wind or snow. Heatray heated umbrellas are permanent structures that can withstand winds of up to 120km/h with the option to upgrade to higher wind ratings if necessary. IRH-E units provide instant high-intensity heat that warms the objects and people below, not the air as it can be blown away by the wind. IRH-E units come with a range of options including motion detectors, so they are only powered when needed, or zone control to reduce electricity wastage.
Further work has recently been completed in the gaming lounge area, which is to was fitted with IRH-E units and Celmec Celights to provide additional lighting to the area.