Allplastics Engineering Supports First Robotics Competition Team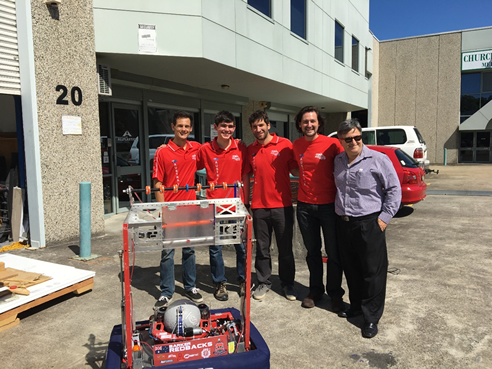 We are excited that the Barker College Redbacks team has achieved incredible results in the international First Robotics Competition (FRC) representing Australia with distinction.
Allplastics Engineering assisted the Barker College Redbacks team by providing sponsorship for various engineering plastics used in the construction of the robot shown in the attached photos and video. These included polycarbonate panels, Nylon rod, and glass filled PTFE rods.
Lael Grant the Robotics Co-ordinator at Barker College said: "Thank you so much for all your support over 2016. We really enjoyed visiting you just before Christmas and showing the robot our students worked so hard to build. The Redbacks are proud to have you as a partner and supporter. This year because of your generosity we were able to provide the 'RedBox' gearbox to FRC teams in 18 countries around the world. This transformed a relatively unused motor into something easily and readily used by teams across the globe and provided support to financially developing teams. We also used the engineering plastics provided to create innovative solutions for our robot. Nylon rods were turned down to provide bushings and custom washers for moving parts, polycarbonate sheeting was used to create a durable and flexible rotating shooting turret, as well as providing flexible and near indestructible components for the front of our intake. Molybdenum filled PTFE was turned down to provide a sliding support mechanism, taking advantage of the material's durability, lubricity and easy machinability."