Versatile Commercial Laser Cutting from Hunt Engineering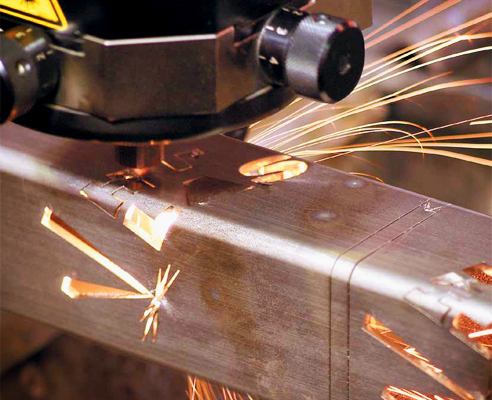 Hunt Lasercut have been in business since 1992, providing a versatile laser cutting service to a wide range of industries.
These include; shopfitting, architectural, automotive, marine, display, agricultural and commercial machinery, climate control systems, sheetmetal and general engineering.
In January 2015 we purchased our latest Bystronic Fibre Laser 4kW. This machine utilises the latest in fibre technology ensuring high quality products with very competitive lead times.
Hunt Lasercut can quote to supply your parts including material. We stock a wide range of Mild Steel, Stainless Steel, Aluminium and Galvanised Sheet. We will also order specific materials such as Bisalloy, Brass, Copper and Shim.