Australian Made Water Storage Tanks from Hunt Engineering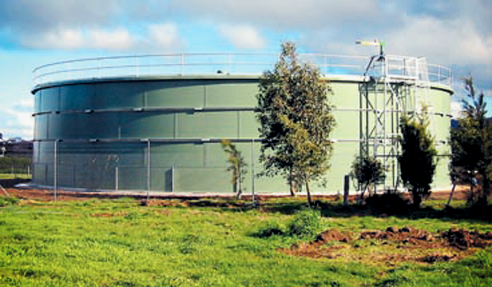 Tank Industries manufactures high quality, cost-effective modular water tanks for the fire fighting/sprinkler industry and water supply markets. A wholly-owned subsidiary of Hunt Engineers & Staff Pty Ltd, the company is dedicated to high quality and committed to service.
Tank Industries manufactures, supplies and installs water tanks for customers across Australia and in many overseas markets. Service and maintenance contracts can be tailored precisely to customer needs and we can provide associated tank work such as foundations, towers and pump houses. A total project package can be undertaken, with complex engineering design and technical support.
Tank Industries will continue the pursuit of excellence and the development of successful long-term relationships with a growing network of customers and distributors, while continuing to develop product range to meet the needs of the marketplace.