Pipeline and Cable Repair Sealant by Neoferma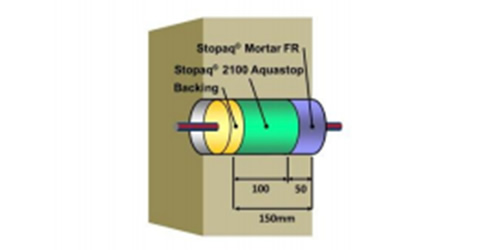 Neoferma brings a state-of-the-art pipeline and cable repair sealant to the Australian market. From Holland-based sealing technology experts STOPAQ® comes 2100 AQUASTOP - a universal sealing solution made to the highest quality for industrial applications.
Introducing STOPAQ® AQUASTOP
STOPAQ® AQUASTOP is a single-component compound that is both gastight and watertight. These characteristics make it ideal for use as a pipeline and cable repair sealant against the intrusion of gases, moisture, standing water, and water leaks on the running ground. Guaranteed to resist up to 0.3 bar of ground water pressure, STOPAQ® AQUASTOP does not expand when exposed to water, and prevents the build up of internal stresses.
Applying STOPAQ® AQUASTOP
STOPAQ® AQUASTOP adheres on both dry and wet surfaces of many kinds, including concrete, brick, and PVC. The pipeline and cable repair sealant is compatible with bare metal pipes like copper, carbon steel, stainless steel and galvanised steel; polymeric pipes and pipe coatings like polypropylene (PP) and polyethylene (PE); and electrical cable insulating materials. Application is as easy as six, simple steps:
1. Make sure that all substrates are free from bondage breakers, including oil, grease, dust, dirt, cement film, and paint.
2. Insert a backside barrier of compound at a depth of 150mm in the inlet to prevent soil ingress. The compound should fill the gap between the pipe and the boundary of the wall inlet.
3. Wind each cable in multiple cable inlets with the compound to achieve a minimum distance of 8-10mm between the cables.