Achieving Versatile Spaces with Solis Curtain Fabrics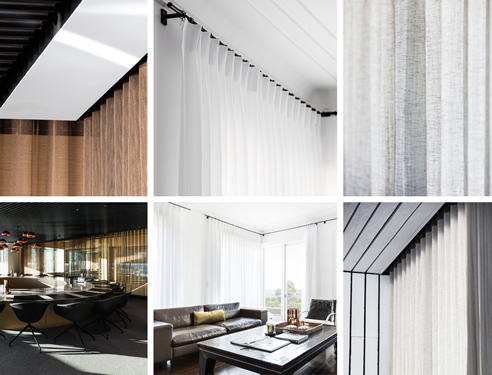 Putting together a cohesive space with a design and layout suited for all seasons is the goal of many homeowners and interior designers. The key to achieving versatile spaces is to make sure the elements inside the room are minimal.
Minimalism revolves around the concept of putting together pieces that lack in detail and colour, and feature simple, solid designs that when completed makes perfect sense. This style can be seen in many interior design magazines and is used for both commercial and residential spaces. This aesthetic was prominent in post-World War II Western Art and was popularised in the late 20th century where the look of simplicity and empty space started to go mainstream.
Choosing the right window treatments for commercial projects and residential properties is a step towards achieving a versatile space. Solis, the leaders in producing high quality curtains and other window furnishings offer a variety of fabric and tracking choices for their products. The range of fabrics complement many different interior designs, with solid, light colours and translucent materials.
Curtains by Solis come in three options: hand operated, cord operated, and motorised. Providing choices for clients with differing mechanism requirements.