Designer Roller Blind Fabrics by Solis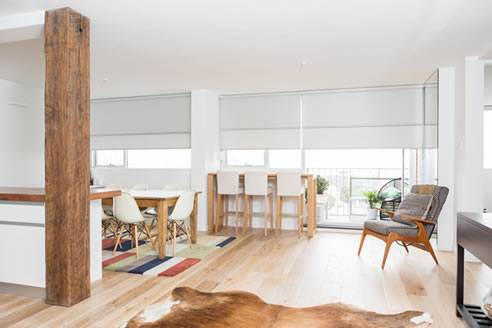 Designer Roller Blind Fabrics by Solis are widely acclaimed for their stunning appeal and versatility. Their range is unmatched for its premium quality and the incorporation of the latest technology and fabrics from Europe. They can be used for interiors with different styles which are beneficial for clients who like to mix up their layout and decor every now and then.
Solis Products have been in the industry of supplying and installing premium window furnishings for 14 years. Their expertise in roller blind manufacturing enabled their products to be featured in a number of notable interior installations. Experts in the industry, as well as homeowners, prefer Solis because of the quality they put into their products as well as their professional installation, consultation, maintenance, and design services.
Solis Roller Blind Fabric Range
The fabric range carried by Solis comes in three categories: Sunscreen, Light-filter and Blockout. These three have different purposes. Here are select products in their corresponding ranges:
Sunscreen
Sunscreen fabrics by Solis are designed to control light, heat, UV, and glare without compromising the view.