Quality Pull Down Attic Ladders from Attic Ladders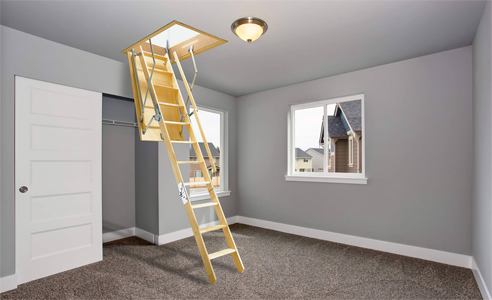 Attic Ladders is the place where, for more than 40 years, smart homeowners can find a complete range of easy to install, and easy to use quality pull down attic ladders to create and access new storage space in the roof and increase the value in your home.
Want to de-clutter your home?
An attic ladder allows easy and quick access for you to create additional storage to access at any time - or even create a play room for the kids. Our customers tell us that more storage space and less clutter helps create a happier home.
Why pay for lock up storage?
An attic ladder can add significant value to your home and help you avoid expensive storage rental alternatives. A fully installed attic ladder can cost less than 3 months of lock up storage. When you choose Attic Ladders, Australia's number one attic ladder and attic storage specialist, you get access to a broad selection of timber and aluminium ladders with handrails and service that's second to none. Over forty years of experience with every ladder is the Attic Ladders difference.