Landscaping with Natural Stone from KHD Landscape Engineering Solutions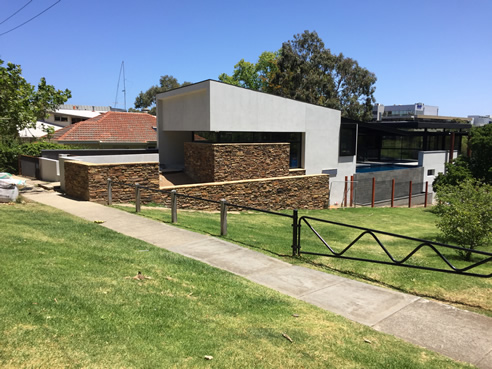 Pool, with a Yarra River view
When it comes to locations in Melbourne, the leafy streets of Hawthorn along the Yarra River, is a highly sought after position.
The owners of this property have the Yarra River at their back door, and the property boundary backs onto a thoroughfare for local residents to enter the open space between the 'back' of a number of residential properties and Yarra River.
For this pool build, Castlemaine Slate was used for the strata walling, and was capped with Castlemaine slate crazy paving.
Bluestone was used for the pool surrounds with ribbed Bluestone cladding for the Waterwall facing the Yarra River.
Contacts: Pool Builder - East Coast Pools