Apartment Foyer Green Wall from KHD Landscape Engineering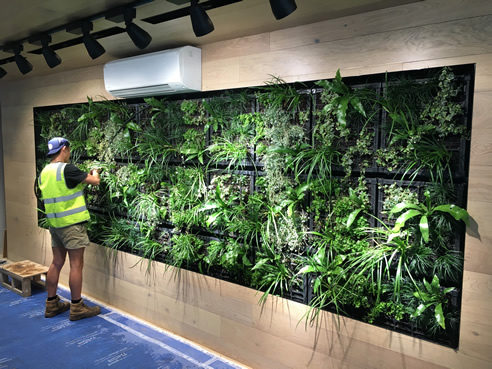 Green Wall: Elland Ave Apartments
Elland Ave Apartments is a project that says much about the area that it is located in. In a very short time, Box Hill has transformed itself into a suburban hub and this project highlights the growing taste for design orientated projects.
As noted, this $60 million dollar residential development features a grid façade, which is a homage to early 20th century de Stijl expressed in the 'non colours' with vertical and horizontal lines.
As with many design orientated apartment projects, the foyer entrance features a lush green wall, supplied by KHD and installed by Botanical Traditions.
The challenge with foyer green walls is keeping them looking good all year around, taking into consideration the cooler winter months and hot and humid summers as well. Fertigation dose control, lighting and good plant selection are critical to ensure a successful green wall outcome.
We look forward to admiring this installation for many years to come.