Roller Blinds from Shadewell Awnings & Blinds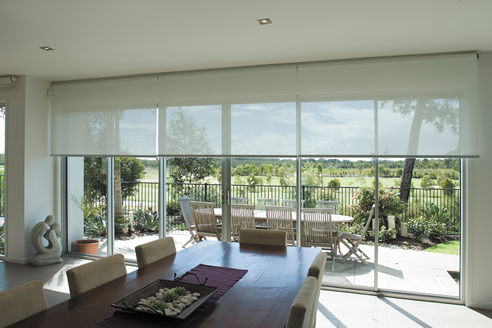 Roller Blinds provide a versatile and practical option that can adapt to any home, consistently growing in popularity because they are easy to operate with spring loaded or bead chain activation.
Available through Shadewell in an assorted variety, Roller Blinds not only provide a stylish and functional option but are also ideal for light control, helping to keep your place cool in summer and warm in winter.
All come with a high UV rating to help protect your furnishings from the harsh Australian sun.
*FEATURES*
+ Traditional scalloped finish or sleek powder coated aluminium bottom rails
+ Available in a wide range of colour combinations
+ Reduce solar heat gain
+ Functional, smooth and easy to operate