Semi-Cassette Awnings from Shadewell Awnings & Blinds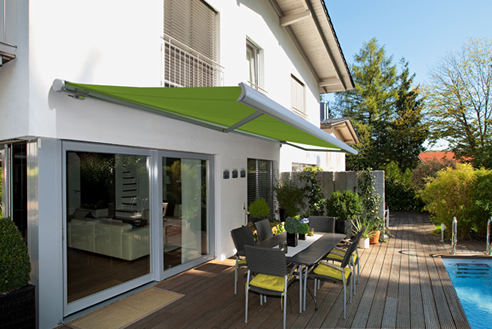 Ideal for terraces and balconies, the Semi-Cassette awnings are fitted with a larger extruded aluminium front rail that retracts nicely, partially concealing all components and providing a neat and compact finish.
Perfect for Melbourne's variable weather, Semi-Cassette awnings provide more options for lighting and are regarded by some to be more visually aesthetic when extended.
Available in white, ivory or silver with powder coating available on request.
FEATURES:
Hand crank or motorised versions available including sun, wind and rain sensors.
Sizes are available up to 7 metres wide by 4 metre projection.