Perforated Metal Panel Designs by Stoddart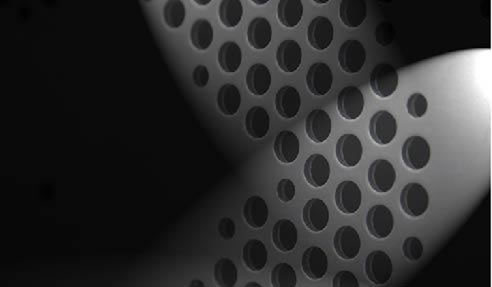 Industry specifiers can choose from a comprehensive range of perforated metal panel designs from the trusted catalogue by Stoddart. For the past six decades, Stoddart has specialised in the design, fabrication and distribution of custom metalworks for such industries as; building, construction and foodservice. The Australian-owned and operated company guarantees to deliver world-class services for a wide scope of commercial and residential applications, yielding outstanding results every time.
Stoddart Architectural Solutions: Perforated Metal Panel Designs
Custom perforation is the ideal solution to creating a unique representative image for a building, and the business that occupies it. Stoddart has certified credentials in the provision of perforated metal products, delivering high performance in terms of aesthetic value, creativity, strength, versatility and functionality.
The production team at Stoddart can fabricate perforated metal panel designs from various metals, finished off with such techniques as rolling, bending and forming, as well as powder coating and anodising. Powder coated metal uses a green technology that does not contain solvents, or emit hazardous air pollutants (HAPs) or volatile organic compounds (VOCs). The process results in a resilient, anti corrosive finish with achievable thicker coatings as compared to traditional liquid coatings. Powder coating also allows for the simple, yet rapid removal of graffiti, while cutting back on overall maintenance costs. Powder coated metals from Stoddart include tough galvanised steel and aluminium extrusions.