Corrolink-S Structural Insulated Roof Panels from Versiclad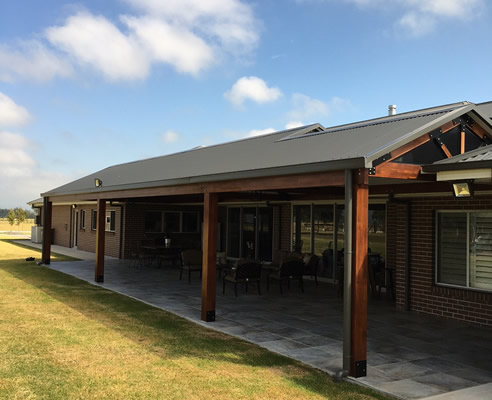 An extremely modern look is achieved with Versiclad's Corrolink-S Structural Insulated Roof Panels, with a corrugated top skin and a flat ceiling face available in 3 different finishes.
Available in 6 thicknesses, with our thickest roof panel at 180mm, it achieves up to RT5.0, a huge insulation level for your home.
Our Corrolink-S features a great cover width of 1000mm, great trafficable free spans in all wind classes, and a minimum roof pitch of only 3°.
Corrolink-S has amazing usage flexibility, suiting an array of designs. Use Corrolink-S for complete homes, outdoor living and verandah applications. BAL 29 engineering certificate available upon request.